Check out These Unique Thrift Store Finds
Thrift stores are a great place to find vintage clothing, decor, and other affordable things for your home. However, many people have discovered that one person's trash is another man's treasure. Here are 10 valuable, unique thrift store finds that brought a few lucky shoppers more money than they could have imagined.
10 Valuable and Unique Thrift Store Finds Around the U.S.
1. Ansel Adam's Glass Negatives
One man in Fresno, CA made the discovery of a lifetime at a garage sale in 2000. While looking around, Rick Norsigian found some vintage photo negatives of Yosemite National Park. Knowing he had something special, he negotiated to buy the lot for $45.
After having them appraised, he discovered they were worth $200 million. Unfortunately, the Ansel Adams Publishing Trust didn't agree and sued the man for selling prints and stopped production from the lost negatives.
2. An Original Jackson Pollock
Back in 1992, Teri Horton visited a local thrift store to get a gift for her friend. She found an ugly painting for $5, took it to her friend, and they both had a good laugh. However, her friend sent it home with her.
Before giving it away, an art teacher advised her to do some research. And thank goodness she did! A forensic specialist located a fingerprint and verified that it was a Jackson Pollock original. Since then, Horton has been offered $9 million for the piece of work that was intended as a joke. However, she has decided to hold onto the painting for now.
3. A Rare Photo of Billy the Kid
In 2010, another man in Fresno, CA was sifting through old photographs in a curio shop when something caught his eye. Randy Guijarro ran across some tintype photographs that were selling for $1 apiece. As he studied the pictures, he thought he recognized one of the men in a photo.
It turns out that he had found something quite valuable. The photo in question is one of only two known and authenticated pictures of Billy the Kid. In the picture, the notorious outlaw is playing croquet with members of his gang. Official appraisals put the value at $5 million, making it one of the most valuable items on this list.
4. A National Treasure
Michael Sparks was perusing a local shop in Nashville, TN in 2006 when he found one of the most unique thrift store finds. He came across what he thought was a high-quality reproduction of the Declaration of Independence. Thinking it would make a nice display piece, he took it home for only $2.48.
However, upon further inspection, he discovered it wasn't a reproduction. In fact, it was one of the original 200 copies commissioned by the founding father, John Adams! This copy is only the 36th one that has been found so far. Sparks rediscovered a piece of American history that brought him $477,650.
5. High-End Couture
Back in 2005, a woman in Philadelphia came across a bold statement piece at her local flea market. She gladly picked up the necklace for only $15, knowing she had a truly unique accessory.
Three years later, she attended an Alexander Calder exhibit that featured several pieces at the Philadelphia Art Museum. As she looked at the sculptor's work, she noticed that there were striking similarities between the display pieces and the necklace she had bought. Not long after, her flea market find was authenticated as one of his originals from the 1940s. It is estimated to be worth around $300,000.
6. A Flemish Masterpiece
One former antique dealer in South Carolina stumbled across a small fortune at her local thrift shop where she often went in search of hidden treasures. She discovered a painting at the Goodwill with a distinctive frame. So, she took it home for $3, not knowing what the frame contained.
Later, her daughter-in-law took it on the popular "Antiques Roadshow" to get it appraised. The woman's sharp instincts paid off. The painting was an example of 17th-century Flemish art that sold at auction for $190,000.
7. A Piece of Sports History
A couple in North Carolina enjoyed finding vintage clothing pieces from local shops they could sell online. On one of their outings in 2014, the McEvoys came across a West Point sweater at their local Goodwill store and bought it for 58 cents. Since it had some damage, they decided to repair it and keep it for themselves.
Later on, they noticed the same sweater in a documentary they had been watching about the legendary football coach, Vince Lombardi. After checking the sweater, they found his name written on the garment. They quickly verified that it was the same sweater and sold it at auction for $43,020.
8. More than a Standard Timepiece
In 2015, timepiece aficionado, Zach Norris, came across a rare find at a Goodwill store in Phoenix, AZ. As he was looking through a box of donated watches, he discovered something with real value.
In the box, he found a 1959 Jaeger-LeCoultre Deep Sea Alarm timepiece, one of only 900 ever made. So, he happily paid the $5.99 asking price. Once he had it authenticated, he located another enthusiast who offered him $35,000 in cash and a Mega Speed Master timepiece valued at $4,000.
9. A Fortunate Find on the Way to the Art Show
Another lucky woman in North Carolina stumbled onto a large payday in 2012. When she was on her way to an art show, she stopped at a local Goodwill in search of a blanket for the cold, wintery day. While she was looking around, she noticed a few large canvases for $10 each. Thinking they were nothing special, she planned to repurpose them. Before she could paint over them, a friend advised her to find out what they were.
The tip paid off when she discovered she had some unique thrift store finds. One of the pieces belonged to Ilya Bolotowsky, the 20th-century abstract artist. The piece eventually sold at auction for $34,375.
10. A Piece of Picasso
Our last rare find occurred in Columbus, OH in 2012. Zachary Bodish was browsing the wall art at a local thrift store when he found an old poster advertising a Picasso exhibit. He thought it was a cool print and took it home for $14.14.
However, upon closer inspection, he started to question if it was a signed print. So, he sought out an expert and had it authenticated as a signed Picasso. Bodish later sold it for $7,000.
Have you ever come across a diamond in the rough at a thrift store? Share your finds below!
Read More
Fun Side Hustle: Upcycling Thrift Store Finds for Profit
Thrift Store Finds That Will Make You Money
10 Assets That Will Dramatically Improve Your Net Worth
Come back to what you love! Dollardig.com is the most reliable cash-back site on the web. Just sign up, click, shop, and get full cashback!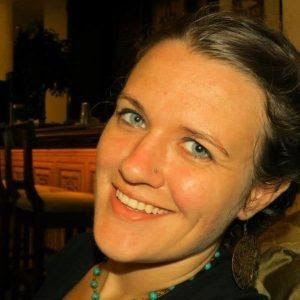 Jenny Smedra is an avid world traveler, ESL teacher, former archaeologist, and freelance writer. Choosing a life abroad had strengthened her commitment to finding ways to bring people together across language and cultural barriers. While most of her time is dedicated to either working with children, she also enjoys good friends, good food, and new adventures.