The Side Hustle Stack: 38 Easy Ways To Stack Money On The Side
My Update on The Side Hustle Stack for 2023

So, back in 2020 and 2021, my income cratered during the pandemic. I ended up looking at about a hundred different apps or side hustle ideas and was able to filter the ones that worked from those that didn't. This article is the result of this experience, as well as a thorough review of other articles on this subject. Unlike a lot of other lists of ways to make money, the ideas here will definitely bring in money without costing you time. The main point here is for you to get some extra income by using the side hustle stack, that's right using more than one side hustle to increase your income. If you do, the site will get a modest commission to help cover hosting costs.
If you want to make a suggestion or a correction for additional ways to side hustle stack, I've included my phone and email at the bottom of this article.
1. Invest In The Stock Market For Income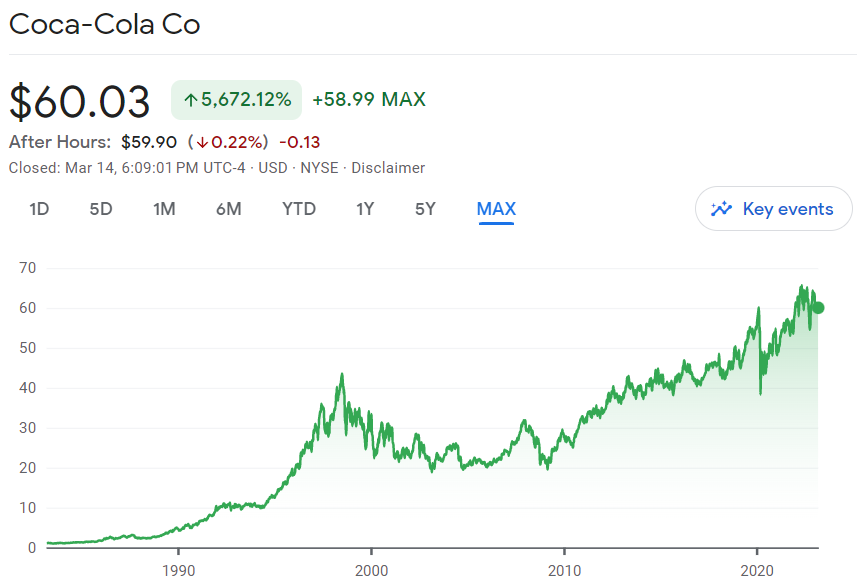 Investing for income is a tried and true way to make a lot of money on the side. Building up side income through stock investing has worked for millions of Americans and can lead to real – and lots of cases – life changing amounts of wealth. For example, if you bought just 200 shares of Coca Cola in 2000, today you'd have a 1,000% return of $107,016.00.
The major problem facing stock market investors is risk of losing money. Most investors manage risk by buying mutual funds or exchange traded funds, but you can also manage your risk by spreading your investments around in a process called diversification. Investing gives you income in a couple of ways. First, stocks often increase in value. Second many companies make quarterly payments called dividends. A dividend is the shareowner's cuts of the profits. You can get a nice stream of income with even a modest investment in stocks. For example, here are my payments from Coca Cola.

I don't own much, but even a little bit makes some nice payments.
What You Need
Assuming you want to get into stocks, but don't have a lot of money or time, get Robinhood. I've made several hundred dollars using this app. If you don't have Robinhood, sign up and get up to $200 in free stock.
The little bit of financial independence it gives you is so good, it's a "no brainer". Just:

Sign up with this link


Get approved


Link a bank, skip the deposit


Claim free stock
Literally, tens of thousands of people are making money in the app, they had 23 Million users in 2022.
Sign up => here.
2. Get Cash Back When Buying Gas
Having been in the savings game so long, I have this mental aversion to paying full price for anything. This is also the case for gasoline. A while back I heard about GetUpside (now just called Upside), and tried it out. To my surprise, it worked pretty well. I'm regularly able to save 1 or 2 percent on my gas bill.
What You Need
Upside is simple. You search the app for the best gasoline deal local to your area and buy your gas. It reads your credit card or paper receipt and then credits your account in cash. Upside has recently expanded into restaurants, but I don't have any experience with that aspect of the app.
What makes Upside better is it doesn't have payout minimums and you get paid in dollars, rather than in-app rewards or the like. While the app does take some getting used to, it is 100% free and it reduces your costs at the pump. You can find Upside here.
3. Make Money from Home with Survey Sites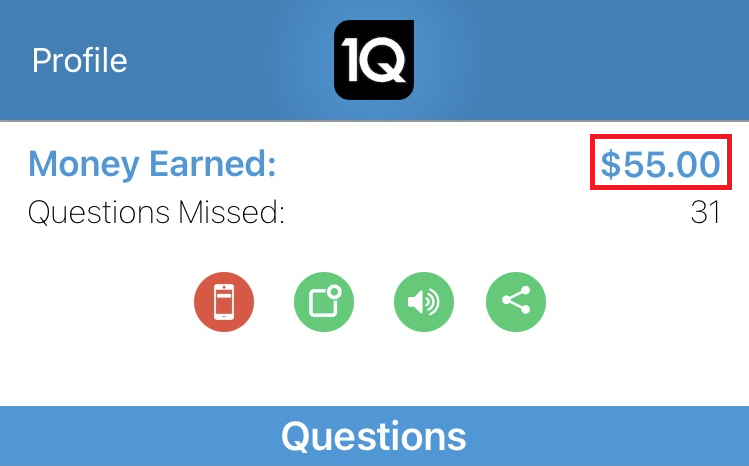 The absolute best option if you are looking to make money with surveys is 1Q. I've looked at maybe 8 different survey apps and 1Q is hands down best for your time invested. It pays 25 cents per question, which is about 10 times higher than any other survey app currently on the market. It also pays you directly and immediately to your PayPal account.
What You Need
1Q is a smartphone app. All you have to do is download the app, get the account set up and start answering questions to start making money. There are no additional requirements except that you need to be at least 18 years old. You'll also need a valid email address and PayPal account. You can get it here.
4. Sell Your Spare Bandwidth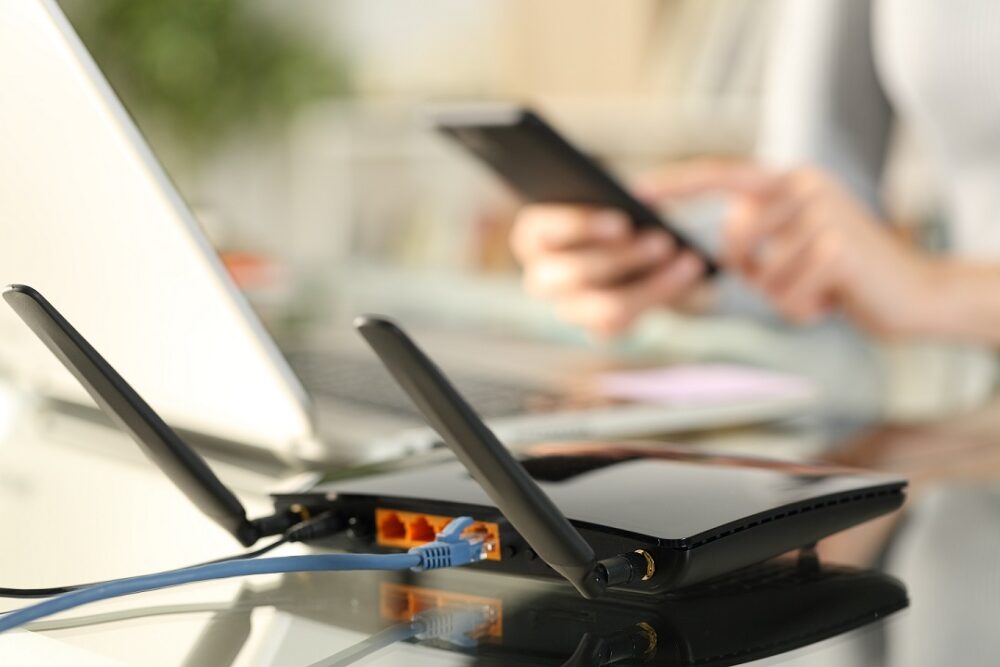 Unused computer bandwidth has economic value. There are a number of companies that will pay you to install software in your computer which lets you rent out the gigabytes of internet bandwidth you are not using. These companies in turn utilize the internet bandwidth for market research. Their customers are usually major banks, universities, social networks, ecommerce sites, and the like. These customers use the bandwidth to gather data like web statistics, price comparisons, airline ticket quotes, and other business process information.
The best company that does this is EarnApp. Earn App pays the most out of all the apps – up to 45 cents or more per gigabyte and is pretty much hassle free. You just have to install the software and pretty much that's it. Once your balance reaches $2.50, they automatically pay your PayPal account.
Signing up is a snap. The Earn App webpage is here.
5. Sell Your Data
Companies like Facebook and Google all make substantial amounts of money from selling their users data. This data typically entails things like your demographics, your browsing history, social media activity and credit card transactions. Usually, these big companies provide nothing back to the consumers who provide the data. However, due to regulatory changes, this situation is evolving. A number of companies are now compensating you if you allow them to sell your data.
How It Works
There are two companies that are legitimate, easy to get start, hassle free, and pay reliably.
Nielsen Opinion Rewards
SavvyConnect
What you do is let them download an app on your desktop or smart phone. In return, they usually pay you around $5 a month. This isn't a lot, but the up front work is minimal and you get a stream of monthly payments.
Nielsen pays you on the 22nd of the month and Savvy connect pays on the 8th of the month. Both don't impact the performance of your computer. You can sign up here, and here.
6. Invest in Real Estate For Income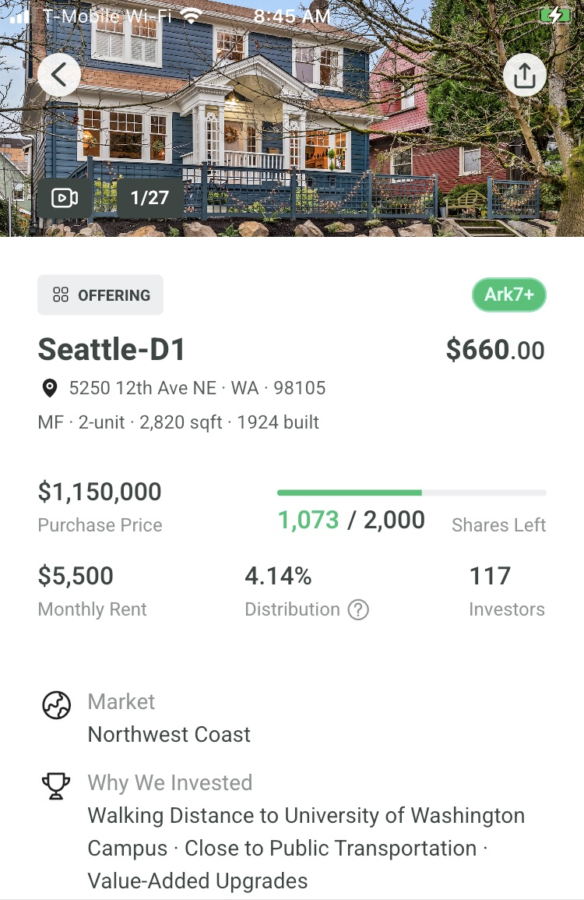 Investing in real estate is a classic way to build extra income. In fact, according to Forbes, 24 of the 400 richest billionaires are real estate owners. And, charging rents for real estate has been a common practice since the middle ages. No question about it, real estate is a really good way to make money on the side.
However, buying real estate typically requires saving for years to generate the $80,000 needed to purchase property. A good way around this is to buy a percentage of a property instead of a whole one.
Several companies are making these kinds of fractional ownership models possible. The best one is Ark7. Ark7 buys real properties using a company and issues shares in the company to investors. The best thing about it is they have super low minimums, just $20. And they handle all the management work, so the income is totally passive.
What You Need
Signing up for Ark7 is easy. You need a bank account, a social security number and $20. All you have to do is download the app, get the account set up and invest. It takes like 10 minutes. In return, you get monthly payments coming into your account. I've used Ark7 for a while and recommend it. You can sign up here.
7. If You Own Stock, Sell Your Votes
Yes, if you own stock, in some cases you can legally sell your votes. For real. The buying and selling of shareowner votes was legitimized in the landmark 2001 Delaware case (Hewlett v. HP). In Hewlett vs. HP the presiding judge ruled that, in principle, vote buying is legal. Although, company management is generally not permitted to use corporate resources to purchase votes against shareholder's interests.
In any event, if you need extra money, and you own some stock, it might make sense to look around and see if you can pick up some extra money from selling the voting rights your shares are entitled to. There hasn't really been an efficient way to this as vote buying has historically been something that large banks and hedge funds did. However, I recently came across a company that is looking to systematize the process: Shareholder Vote Exchange.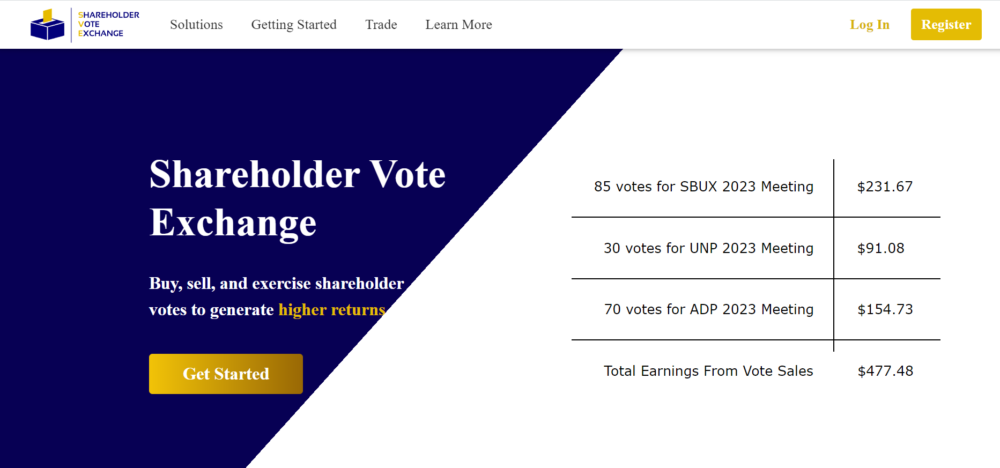 What You Need
In order to sell your shareholder votes, you need to own common stock in a major corporation. Owning mutual fund shares, ETFs, Bonds or CDs or any other kind of financial asset won't qualify you. You have to own securities with corporate voting rights.
In any event, most of the time big corporate management ignores small shareholders, so you might as well monetize your shares. Its a cool idea because even if you only have a few shares because you can make money and still hold the shares at the same time.
Sign up here.
8. Play Games on Your Phone
Mobile gamers can start cashing in on their game time with Mistplay. It is the first program of its kind and it allows you to rack up loyalty points. All you have to do is choose a game within the mixlist in the app. Then you'll start getting paid for playing mobile games! Loyalty points can be cashed in for gift cards (Visa, Amazon, Xbox, Google Play, Starbucks, and more). The most you can expect to make per month is about $50 but that's a pretty significant amount to earn for just playing games on your phone. Get started here.
Incidentally, if you like the idea of playing games for extra money, Gigs Done Right, has a nice summary article on smartphone games that actually give you extra money. Its a quick read, but recommended.
9. Get Paid to Work Out
Although I've never done this personally getting paid to work out is a thing. It qualifies for this list of ways to make money on the side due to the health benefits of exercise. So, here's how you can turn your workout into cold, hard cash.
Sites such as DietBet and HealthyWage provide a way to make extra money while getting healthy. You put a certain amount of money on the line and challenge yourself to reach certain goals. Then, in the end, if you have met those goals, you'll double your money (or more). Both of those sites require an initial investment though.
If you really want to earn cash without any money out of pocket, AchieveMint is absolutely free and pays you to go to the gym or share healthy meals on social media. For every 1,000 points, you receive $1. The app is completely free, and you don't have to do anything but exercise and live a healthy lifestyle to get paid.
What You Need
DietBet has some requirements bettors must meet to be able to participate. Everyone must be 18+ and have a BMI (body mass index) of at least 18.5 percent. If your BMI would fall below 18.5 percent after losing 4 percent, you will also not qualify to participate. DietBet users are also asked to refrain from binging, purging, dehydration, and any medical weight-loss surgery. HealthyWage has the same guidelines.
10. Earn as Much as $100 Testing Websites
Companies such as UserTesting are always looking for people nationwide and will pay you to test websites. Depending on the site, pay may vary. Typically, testers are paid per test study, starting at around $8 per test, up to as much as $100 per test. If you pick through the offers, you may be able to land a high-paying gig for little-to-no-effort on your part.
What You Need
To start earning extra cash, you'll need to be at least 18 years old and have access to a laptop or desktop computer. Smartphone access may be required for some testing as well.
11. Get Paid To Unlock Your Phone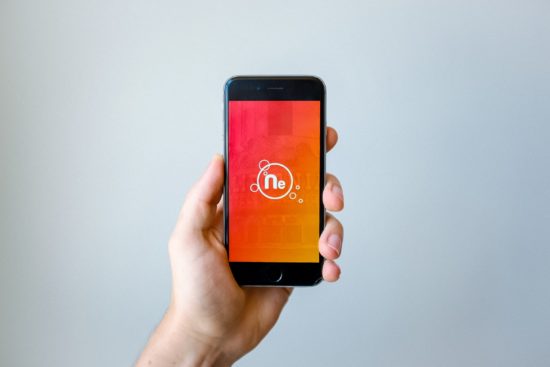 S'more is one of the ways to make money on the side highlighted in this article. S'more is a relatively new app that allows you to earn points by adding advertising content to your lock screen. Once you download the app, you'll get paid every day the app is active on your phone. The average pay is 10 cents per day (that's an extra $3 per month).
How It Works
That may seem too good to be true, but people have actually been able to make some cash this way. S'more will display relevant content on your screen. When you unlock it, you can choose whether or not you'd like to learn more about the offer. If you're not interested, no big deal. You'll still earn points for allowing S'more to use your phone for the ad. Points can be cashed in for gift cards. Learn more here.
12.
Rent a Room in Your House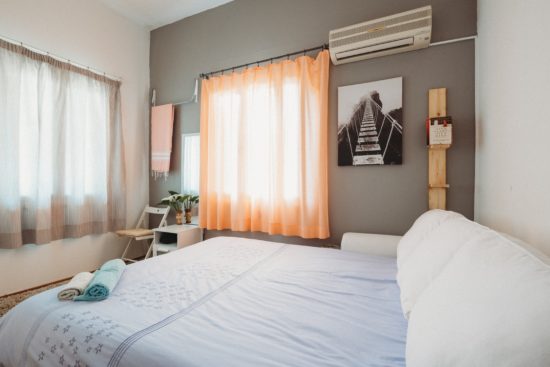 By now, most of us have heard of Airbnb but may not have considered using it as a way to earn extra cash. On average, Airbnb hosts make about $924 per month. That number varies though, depending on the space you're renting and average prices in your area check Airbnb calculator. The more you have to offer, the more you can charge. Based on the site, renting a whole space in Atlanta can earn you about $2,007 per month. If you don't have a spare room to increase what you can earn using Airbnb, talking to an architect or a builder about adding an addition
Airbnb Requirements
All you need to do to get started with Airbnb is post a few photos of your rentable space. Whether it is the whole house or just a portion of it, pictures are what will sell your space (that and good ratings). On the Airbnb site, you can choose your location and what you're renting (whole space, private room).
You'll also want to block out any days you don't want people staying in your home, as well as minimum and maximum stays. After you've done that, you'll want to also establish rules. For instance, most Airbnb hosts don't want you to throw a party in their home or smoke inside. Then you can begin accepting guests! Signing up only takes a few easy steps.
13. Take Pictures of Your Receipts
There are a number of companies and apps which will pay you for your receipts. This is because receipts have economic value. Marketers aggregate the data in the receipts to more efficiently target consumers. There are a couple of dozen smart phone apps that let you trade your receipts for cash. The one you really want to get is the Amazon Shopper Panel.
The Amazon Shopper Panel is an opt-in, invitation only app. Basically, how it works is you scan your receipts, and for each receipt up to a maximum of ten, Amazon pays you a dollar in Amazon credit. Since most apps pay you 1 or 2 cents, this is the absolute best value you're going to from scanning receipts.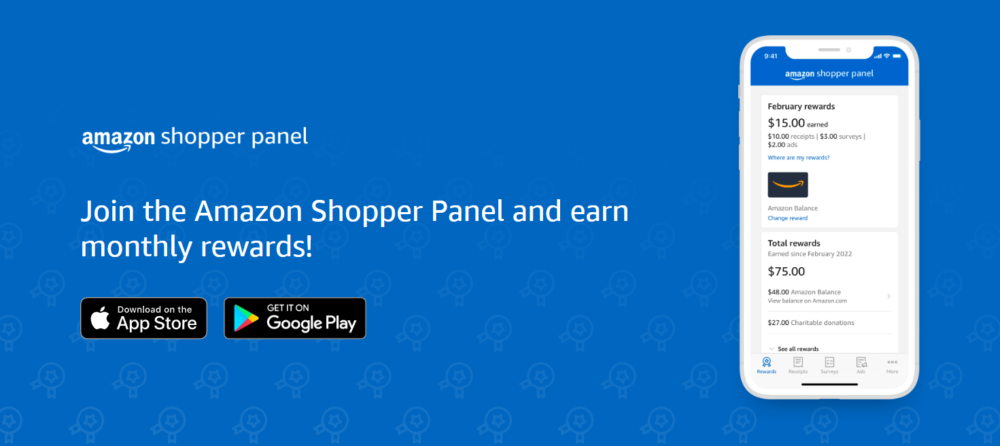 How To Join
Because the Amazon Shopper Panel pays so well, there is a line to get in. What you have to do is download the app on your phone and then join the waitlist. You'll get an email when space is available. Their website is here.
14. Grocery Shop for up to $80 an Hour With Instacart
Shopping is probably the last thing that comes to mind when you think of ways to make money. However, with services such as Instacart, you could earn hundreds of dollars. If you sign up and are accepted, it can be a great side hustle. It's not uncommon for Instacart shoppers to make between $1,200 and $1,600 per week while only working 20 hours a week. How much money you make depends on the number of people doing Instacart in your area and the amount of time you invest in learning how the system works.
What You Need
The basic requirements for becoming a shopper with Instacart are that drivers must be 18+, eligible to work in the United States, have consistent access to a vehicle and smartphone, and the ability to lift between 30 and 40 pounds. If that sounds like you, check out Instacart to get started.
15. Rack Up Cash Back
Nobody really uses cash back sites, which is a shame because they're classic ways to save money. One of the stars of the cash back community – and my favorite is Dollar Dig.
Cash back matters – lets say theoretically that you had to make a large purchase, such as a refrigerator for a kitchen renovation, or a ring for your significant other. Using a cash back site could save you 1% to 10%. And, if the refrigerator or ring costs $1,000, you'd be looking at $10 or $100. So using them over the long run can matter a lot.
How it Works
This company provides you with cash-back opportunities at more than 4,000 stores. Pretty much what you do is open an account with Dollar Dig, then surf through the Dollar Dig store page to the retailer. If you make a purchase at the vendor's site, the vendor sends Dollar Dig a commission, which splits it with you.
Cash back isn't necessarily extra money, but it does reduce the cost of things you need to buy.
You can sign up for Dollar Dig here.
16. Sign Up For Class Action Lawsuits

I regularly sign up for any class action lawsuits I think I'm qualified for.
There are two ways to get them. First, sometimes you'll get them in the mail. In a lot of cases, when there is a class action lawsuit, the affected companies are obligated to provide information to the lawyers involved, who in return will send you a claim form. Second, another way to find class action lawsuits is to check the listings. Consumeraction.org has a really good list of open lawsuits.
Leave no money on the table. Sign up for any class action lawsuits you think you qualify for. Class action lawsuits take time to filter through the court system, so you won't get paid immediately. But, if you qualify to file a claim there is nothing ethically wrong with participating and if you work this consistently you'll get a couple of hundred extra bucks a year.
17.
Get Paid to Walk Dogs
Rover is an app that is free to download. Once you download the app, you can go through the application process to become a dog walker. Individuals treating Rover like a part-time job — walking two to three dogs every other week for a month — can earn an average of around $1,000/month. Those walking two to three dogs four weeks out of the month can earn an average of $3,300.
Overnight boarding is also another way freelancers can earn with Rover. One person saved $40,000 with his Rover side gig! That's a pretty awesome side hustle (especially if you love dogs – and who doesn't??).
What You Need To Get Started
You can start a Rover account on your desktop, mobile browser, or app. On the app, tap "more" and select "become a walker." Then choose " get started." Then you will go about building your Rover profile. The Rover website has tips to help your profile to stand out (a selfie with a dog is always a good choice).
After you create your profile, it will be submitted to the Rover team for approval. You will need to pass a background check. Once you've passed, your services will appear to be available for individuals in your area. You'll begin getting requests and, if you're available, you can take the job. Then you'll start earning cash!
18. Earn Up to $25 an Hour as a Babysitter or Petsitter
Calling all baby and children lovers!
Many teenagers babysit, house sit, or pet sit to earn money in high school. However, it can prove to be a great side hustle later in life as well. If you have good references, you can pull in a significant amount of money.
What You Need
Care.com is a great website to browse open babysitting and petsitting jobs in your area. The site requires you to be at least 18 years old to apply for babysitting positions. Each job will have specific requirements you must meet before applying. For instance, some families will require you to have CPR certifications. Other families would prefer you have 10+ years of experience with kids. Visit the site to sort through open nanny positions that fit your qualifications.
19. Get Paid to Drink Beer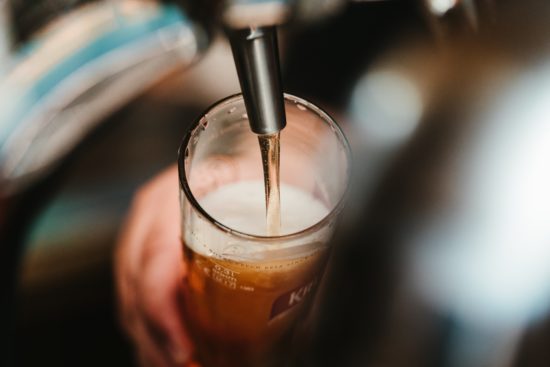 Who wouldn't love getting paid to drink beer? Well, good news! You can.
Similar to secret shoppers, Secret Hopper pays people $20 to visit local breweries and rate their experience. Keep in mind, you will have to pay for your brews upfront, then Secret Hopper will send you about $20 via PayPal within a few days. As long as you keep your tab under $20, it is essentially drinking for free (who wouldn't love that).
20. Pick Up an Extra $50 Being a Friend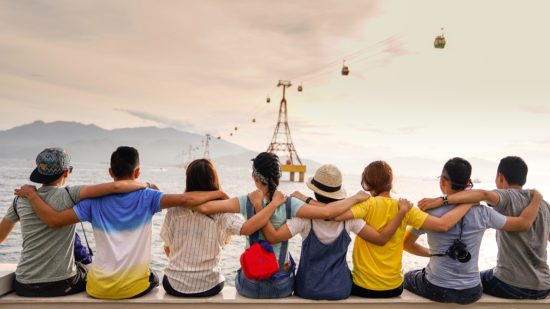 RentAFriend.com pays you to be a friend. For instance, people who are new to the city might "rent" a friend to see what the city has to offer. Or, you might be hired to attend an event.
What You Need
You can earn as much as $50 an hour, just for being someone's friend. There are no membership fees or fees associated with this.
21. Use Your Credit Cards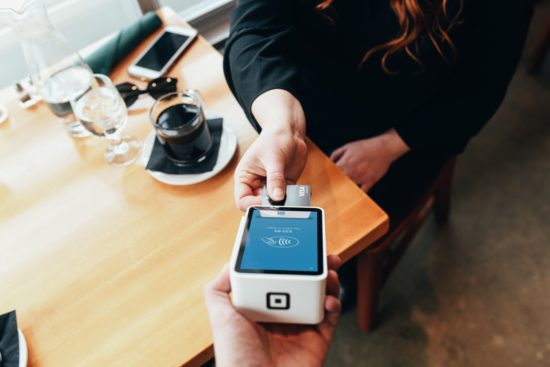 Swiping your credit card definitely isn't the best way to earn extra cash, but if you are disciplined, you can get cashback. Read your card's terms and conditions to see what purchases are eligible. And, of course, always pay your credit card bill in full each month.
Credit card issuers typically offer cashback and sign-up bonuses for using the card. If you use your card for purchases you'd make anyway, such as on groceries and everyday purchases, you could potentially earn 1 or 2 percent cash back. Keep in mind that it's important to pay your balance in full each month so you aren't charged interest, otherwise, the APR will likely cancel out any extra money you earn. Also, be on the lookout for annual fees and calculate whether or not any bonuses or cashback are worth paying for the card.
What You Need
A credit card that awards you for the purchases you make. Be sure to research and sign-up for rewards credit cards that offer the most cash back for the categories you most often spend in.
22. Make Old Furniture New
Restoring old furniture is a big business and it usually doesn't cost much out of pocket. Plus, you can usually find old furniture that no one wants for free on the side of the road, or online with various local garage sale sites. If you have some extra time to paint and restore the furniture (and don't mind dumpster diving), you can resell it and make quite a profit.
What You Need
You'll typically need something to restore, such as old furniture. Try to find free items and check with friends and family. You'll also need materials for restoration and repainting.
23. Sell Your Home Grown Food
If you like to garden (and are actually good at it), you might want to consider planting some produce and selling it. Many people make hundreds of dollars selling their vegetables at farmers' markets and to other people in the community. Besides produce, however, if you happen to live in an area where you can keep chickens, it's possible to make some extra money selling eggs. Here's what happens to our food supply if farmers can't farm.
What You Need
Gardening is fairly simple, but you'll need to research what grows best in your area. Other supplies you'll need include a small area for gardening — although there are many indoor options as well — seeds, gardening tools, and patience.
24. Sell Your Trash
If you cringed reading that, you're not alone. Selling your trash seems like a really odd way to earn a few extra bucks, but people do it! Dumpster diving has become popular over the years and, as it turns out, one person's trash really is another person's treasure. You can earn cash from selling everything from your old wine bottles to magazines online. At the very least, you can get some change for it at your local recycling plant.
25. Share Your Knowledge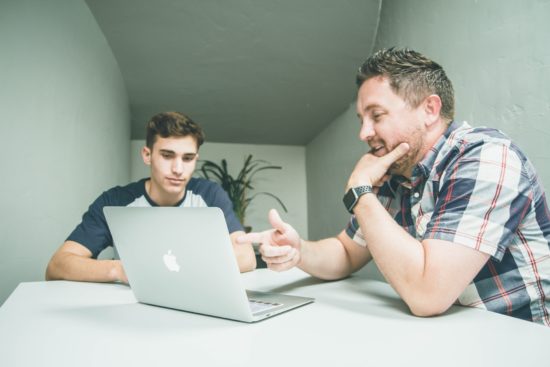 There are various services online that will hire you to tutor and teach a variety of subjects from English to history and math. Many of those services pay around $10 to $15 per hour and don't always require a teaching degree. VIP Kids is a great example. Some online teachers have been able to turn it into a full-time job. You can also look for opportunities to tutor at local colleges and schools if you prefer in-person opportunities in your area.
What You Need
For online teaching, you'll need an internet connection. It will depend on the service you teach through whether you need a degree or certification. Popular services you can try include Teachaway.com and International TEFL Academy.
26. Sell Your Body To Science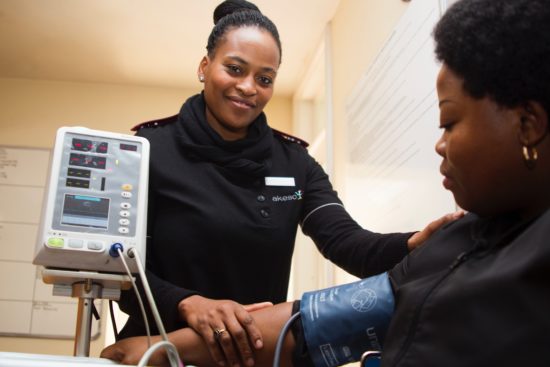 It might sound intimidating, but a lot of people make extra money participating in clinical trials. Often this involves trying out medication or certain procedures for research. Sometimes the trials can last over days or months and can pay as little as $25 per visit or thousands of dollars.
What You Need
Most clinical trials will have requirements that you will need to meet in order to qualify for the trial. Check with medical facilities in your area for any opportunities.
27. Watch Movie Previews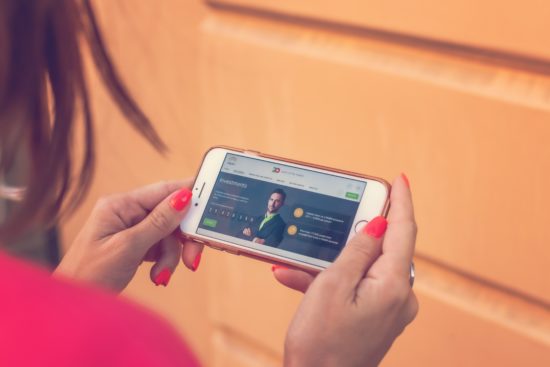 That's right, you can get paid to watch movie previews! InboxDollars has been a well-known side hustle site for some time. However, did you know the app will actually pay you to watch movie previews and other videos? Sign up today, and you'll get $5 immediately!
What is Required
To earn money watching videos with InboxDollars, you'll need to watch all of the shows on that specific playlist. This can take up to half an hour, depending on the list. Watching videos on InboxDollars can help you earn up to $225 per month though, so it is definitely worth the extra effort.
28. Landscaping and Odd Jobs
Shoveling snow and mowing lawns seem to be jobs that people are always looking for help with and if you don't mind doing those tasks, you can earn pretty good money taking care of it for others. There are also a wide variety of odd jobs that you can get paid for as well. You can choose to advertise on your own, or you can join apps such as TaskRabbit, which allows people to find you and hire you.
What You Need
You'll need some way to advertise your services plus any tools necessary for landscaping or odd jobs. You might already have most of the tools or materials you need so you just need to get started to start earning extra money.
29. Sell Your Sperm or Eggs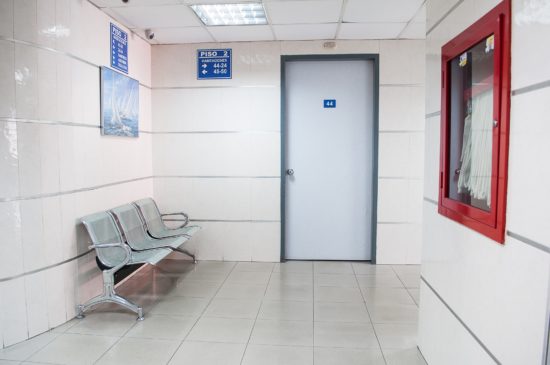 Selling your sperm or eggs might seem shocking, but it's an easy way to make some extra money when you're in a pinch. First, check local clinics, but you can also sign up to sell sperm or eggs with companies such as NWCryoBank.com.
What You Need
For this option, the clinics might have certain requirements you'll need to meet before you can be paid for sperm or eggs. Some of the factors for consideration might be age and health.
30. Shop for People
Yes – yet another way you can get paid to hit the stores!
Not only can you earn money shopping for people and basically running errands, but you can also get paid to be a mystery shopper. Some of the companies that will pay you for mystery shopping include Market Force and BestMark.
What You Need
You can advertise your shopping services free with sites such as Craigslist or you can sign up to be a mystery shopper with a company that pays you. For either option, you really just need to be willing to take the time to shop at specific retailers.
31. Hit The Side Hustle Sites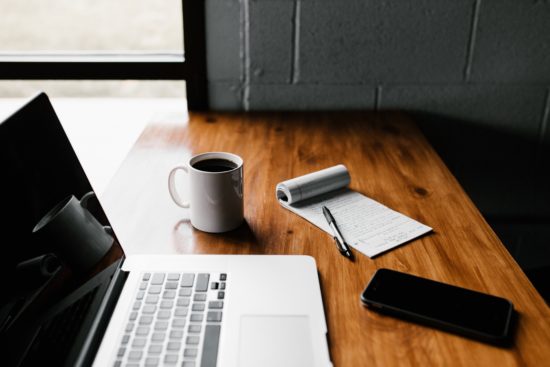 You can get paid by offering your services on gig marketplaces like Appjobs or Fivrr. These types of companies specializes in platform-based opportunities or "gig jobs" that offer flexible schedules and gives you the chance to take charge of your financial life. Both offer a wide variety of categories to choose from such as work from home jobs, online teaching, or freelancing.
What you need to get started:
Creating an account with Appjobs is simple: you just need to give your email and choose a password. Once you have created your account, then you have the option to provide basic information so you can get personalized job offers based on where you live and what resources you have! Fivrr is similar.
32. Check Your Wallet For Rare Coins and Bills
Believe it or not, those crumpled-up $1 bills in your wallet may be worth more than face value, especially if they are stamped with a rare serial number. Collectors will pay serious cash for odd bills. Check out our post 17 Bills in Your Wallet Worth More Than Face Value to see if your hold any additional value and how you can cash them in.
33. Become a Mock Juror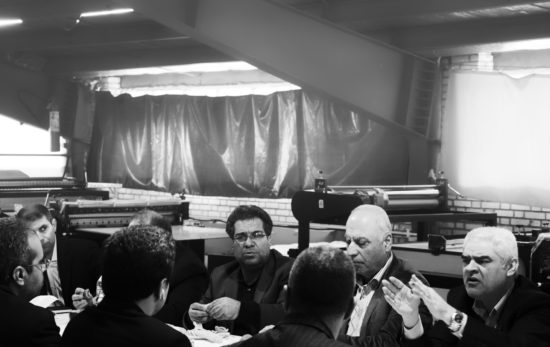 You won't want to skip out on this jury duty!
Being a mock juror used to entail spending an entire day locked away in a conference room. However, the great age of technology has made it easy for you to earn some extra cash as a mock juror for lawyers prepping for cases. OnlineVerdict and eJury are two such websites where you can sign up and make between $5 and $60 per mock case. These typically take less than an hour.
Qualifications Needed
To be a mock juror, you'll need to be at least 18 years old. You'll also need to be a citizen of the United States and free of any felony convictions. To create an account on either of the sites mentioned above is totally free but may take a few minutes. You'll have to answer questions about your background, income, political opinions, and more personal information.
34. Let Nielsen Take a Look Inside Your Fridge
Remember Nielsen Consumer Panel? The organization used to be interested in what you were watching on television. Now, they want a look inside what the average American has in their refrigerator. All you have to do is scan the UPC codes after you go shopping and send them to Nielsen. After that, the company will reward you with points, which can be used on various items. You could even earn enough points to win a vacation or brand new car!
35. Flip Thrift Store Finds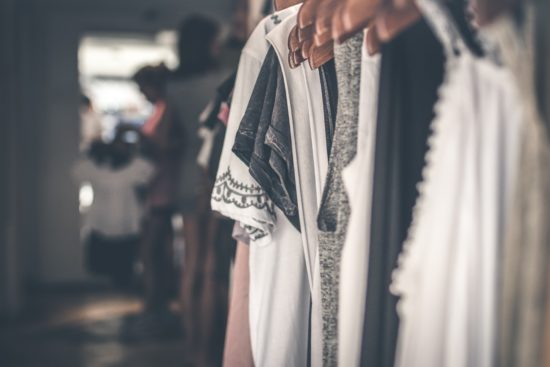 Thrift shopping has become much more popular in recent years as becoming financially savvy has raised in popularity. You can turn your next thrift store visit into a side hustle. Find underpriced items in the store and sell them online for a profit. There's no telling how much you'll be able to make!
Selling Items Online
Before you get started with this venture, you'll want to know where you should sell and how much certain items are worth it. Many people who sell on eBay, for instance, sell a certain type of item almost exclusively. This typically involves collectibles, antiques, large metal signs, or odd items people are willing to pay big bucks for. Use Craigslist, Facebook Marketplace or the Freebie Alerts App to find free items to flip. If you're lucky enough to find clothing with the tags still on it at the thrift store, you may be able to sell it for a notable profit on Facebook Marketplace.
36. Hold A Garage Sale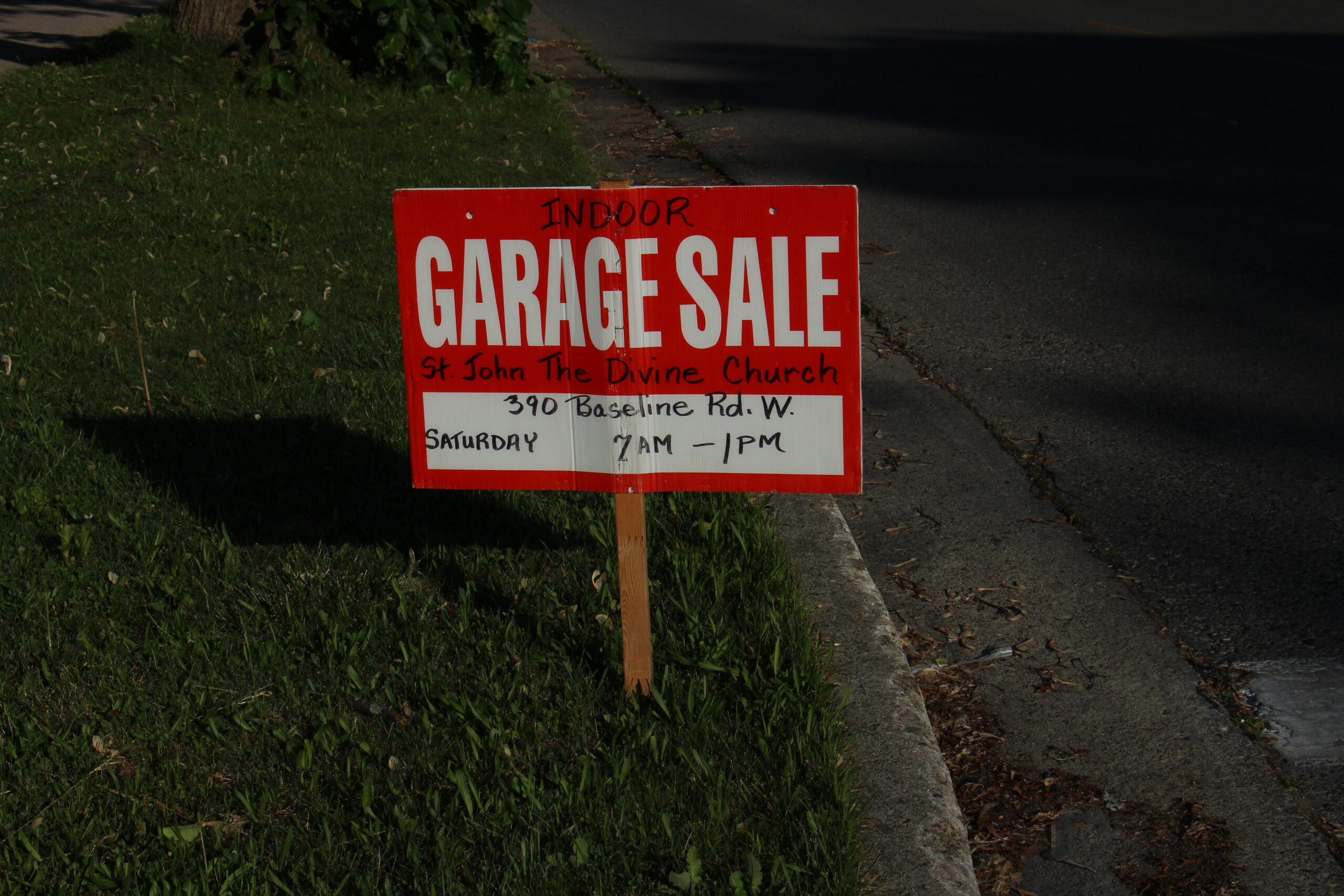 Clean out the closets, call some friends, and put on a yard sale. You'll probably make a couple of hundred bucks. Things that sell well are usually consumer electronics, collectibles, silver bullion, or other high-end valuables. If you can't sell some of your belongings at your sale, you can always donate the items to charity for the tax deduction.
37. Get Rid of Old music and Electronics
Decluttering is a great way to raise money and clear up space. It used to be that you had to hold a garage sale or sell your stuff individually on Craigslist or Facebook marketplace to get the most value for your old DVD collection. However, with Decluttr, you just scan the bar codes of items you want to sell and see how much money the company will give you.
38. Sell Your Intellectual Property
If you're interested in photography, you can make money off the intellectual property you have by selling your photos on Foap.com. Foap helps companies with their marketing messages. Foap pays you $5 for every picture someone buys from you.
There is no guarantee that brands on Foap will want your pictures. But even if you only sell a few each month, that's easy money for something you've already done.
39. BONUS IDEA #1. Answer Questions For Money
The internet is full of information that isn't very good. Websites such as Quora and JustAnswer let people with specific expertise, such as doctors, lawyers, engineers, and the like answer questions from people who would otherwise have to pay out the nose for the information.
So, if you're a subject matter expert, this could be a good way to earn a bit of cash – the yield is generally good for the time spent. That said, don't expect to get rich on Quora or JustAnswer, but you can pick up a few extra dollars.
40. BONUS IDEA #2. Look for Unclaimed Money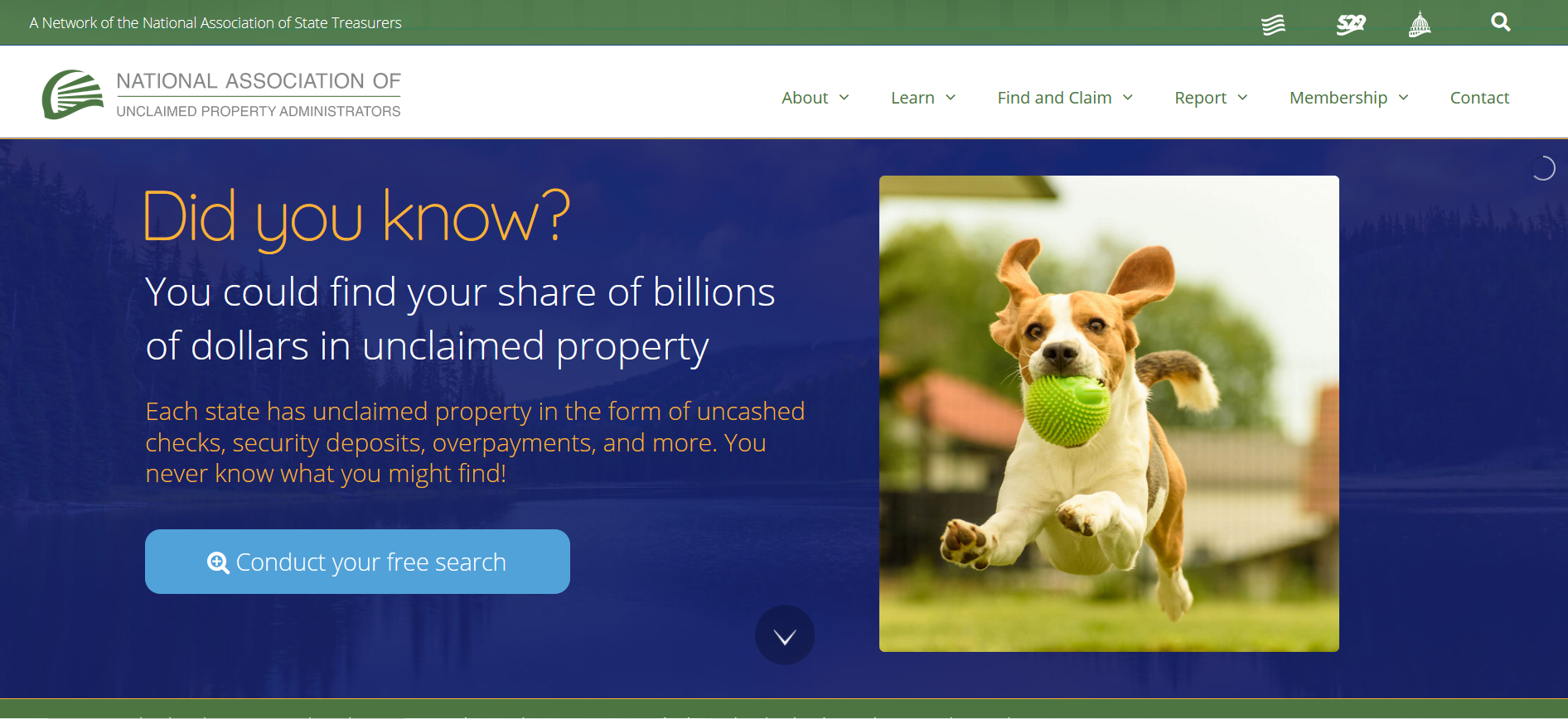 State Governments have billions in unclaimed funds. Most of this money is just sitting around, waiting for its owner to claim it. There is no good reason not to claim this money, so if you think you are owed something, check The National Association of Unclaimed Property Administrators to see if you have any unclaimed property.
Bottom Line
Each of these options can help you make more money and get closer to reaching your financial goals. Whether you want to save more, pay off debt, or go on a nice vacation, you'll find plenty of ways to make money on the side to get there.
We are constantly looking for ways to increase our monthly take-home income and save more money. If you're in the same boat, sign up for our newsletter "The Hustle" for ongoing monthly tips on how to earn more cash and how to increase your side hustle stack income.
Read More
Where To Hide Money In Your Home – Conversations With A Burglar
Saving to Be A Millionaire – You just Need $1.44 A Day
Ten Places To Find Lost Money At Home
Author's Contact Information:
Email: james@districtmediafinance.com
Phone: (202) 468-6043
This article has been made possible by the gracious support of Smarts.co. Smarts.co has all the resources you need for getting out of debt.
Material Connection Disclosure: Some of the links in this article are "affiliate links." If you click on the link and make a purchase or sign-up, Saving Advice will receive an affiliate commission – which will help keep the site going. We only recommend products we think will add value to savingadvice.com readers. We are disclosing this in compliance with Federal Trade Commission's 16 CFR, Part 255: "Guides Concerning the Use of Endorsements and Testimonials in Advertising."
James Hendrickson is an internet entrepreneur, blogging junky, hunter and personal finance geek. When he's not lurking in coffee shops in Portland, Oregon, you'll find him in the Pacific Northwest's great outdoors. James has a masters degree in Sociology from the University of Maryland at College Park and a Bachelors degree on Sociology from Earlham College. He loves individual stocks, bonds and precious metals.
www.dinksfinance.com